Pass Plus gives you valuable extra experience and positive driving skills that would otherwise take a long time to acquire.

Statistics show new drivers make up just 10% of licence holders, but are involved in 29% of all accidents.

Don't become a statistic .... Pass Plus will make you a safer and better driver.

The course is a six hours programme available to anyone who has passed the driving test within one year. It covers driving ......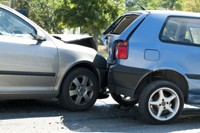 In town
Out of town
In all weathers
At night
On dual-carriageways
On motorways
There is no additional test to take during the Pass Plus course. When your instructor is satisfied with your performance, you receive a certificate from the Driving Standards Agency. The certificate can then be given to your insurance company to receive a discount.

Motor insurers that support the scheme will give you a one years no claims bonus for comprehensive, third party fire and theft and third party policies as soon as you insure your own car.

The savings could more than cover the cost of the extra lessons. To find out more about this government backed scheme, please visit http://www.direct.gov.uk/en/Motoring/LearnerAndNewDrivers/NewlyQualifiedDrivers/DG_4022426

If you would like to book a driving lesson or any of our other courses, simply telephone the head office on 01582 413366. We will be pleased to help in any way we can. If you would like us to contact you, then please send us a message using our information request form and we will get back to you as soon as possible.


HEAD OFFICE Talbot School of Motoring
Telephone 07956 504138